Canada is one of the countries with the longest latitudinal gradient: its north-south distance is enormous. Only a strong, tightly woven team, ready to face the worst storms, can succesfully cross Canada in this axis. AKOR's crew is composed of 8 young adults in the prime of their lives who have been friends for more than 10 years. Their mutual trust is boundless. Only 2 of them completed the whole journey, as planned.
Nicolas Roulx // Since obtaining his Bachelor's degree in Education, Nicolas has been teaching outdoors in a high school, and studying Geography as a graduate student. During his studies, he accumulated several years of experience as a canoe expedition guide. Wilderness First Responder, he is eager for new northern experiences. Nicolas recently noted the incredible potential of large-scale expeditions to act with young people as a lever for motivation, perseverance and self-confidence. This leads him to combine exploration and education on a large scale. Since 2018, he has given more than 100 talks on exploration and perseverance in various contexts, mainly in schools. Nicolas has completed the entire route of the AKOR expedition. 7600 km covered in 234 days.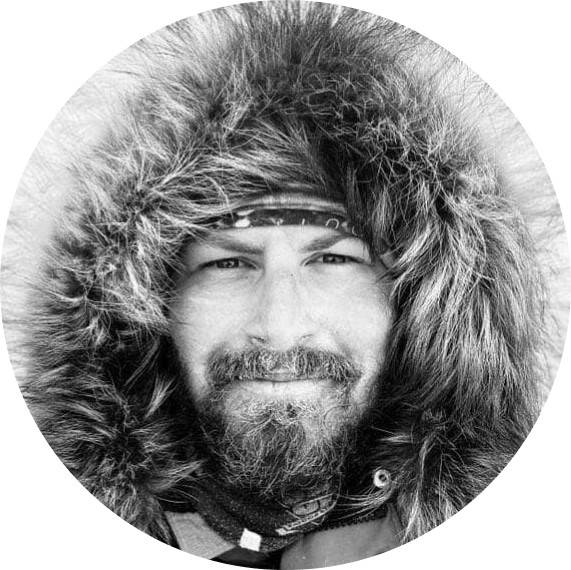 Guillaume Moreau // Guillaume has been specializing in long-distance expeditions to isolated regions for more than ten years now. In recent years, he has been actively involved as an adventure guide and in teaching young people about the outdoors. A forester by training, Guillaume will this year complete a doctorate in forest sciences (Ph.D.) at Laval university. For him, large-scale expeditions are now a unique opportunity to combine scientific research with wilderness exploration, two passions he enjoys sharing through conferences. Guillaume has completed the entire route of the AKOR expedition. 7600 km covered in 234 days.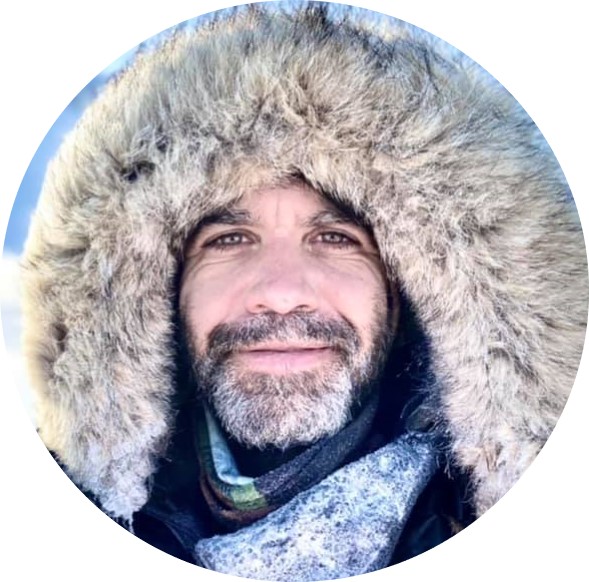 Jacob Racine // Fascinated by cinema and theatre, Jacob took an outdoor tangent 16 years ago to become a professional guide in adventure tourism. After participating in the TV show Destination Nor'Ouest 2 in 2008 (TVA), he was able to combine his passion for adventure and cinema. Since then, he has had the privilege of working on several film sets including the Gold Rush in 2010, Two Lovers and a Bear in 2015, La Grande traversée in 2016 and the television series Expédition Extrême from 2016 to today. While his expeditions have taken him to the ice floes of James Bay and Baffin Island, his greatest achievement is the crossing of Quebec on skis from Montreal to Kuujjuaq in the winter of 2014: The Karibu Project. 2,300 km by skis, sleeping under a tent, with only his own body as a source of heat for 131 days. Today, Jacob takes to the stage to tell his craziest anecdotes in a show where humour and adventure go hand in hand. Jacob did the skiing part of the expedition: 79 days in total.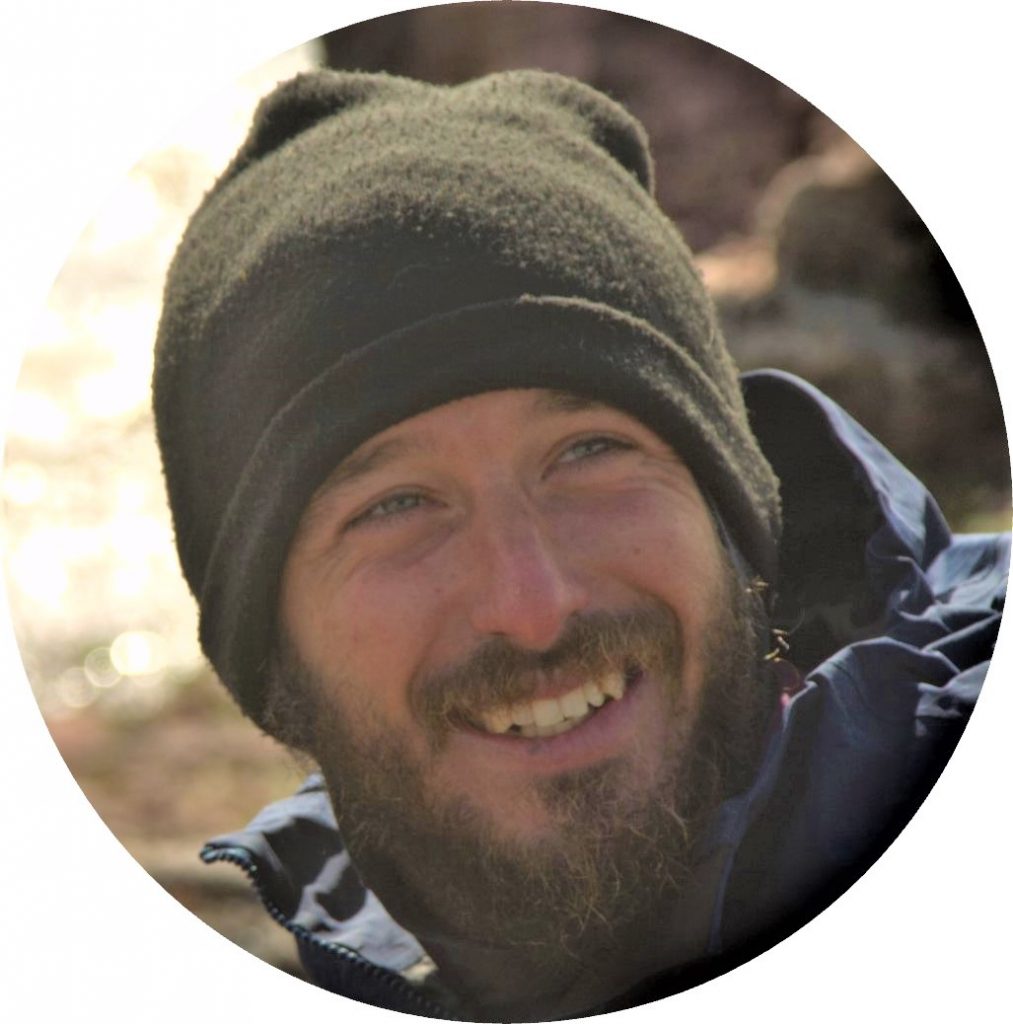 Étienne Desbois // It was while working as an instructor at Camp vacances Kéno that Étienne was introduced to the art of canoeing. In 2015, he participated in the Caribou Heart Expedition. This adventure will have brought him to paddle more than 1000 km in the Canadian North, from a head lake in the Peel River watershed in the Yukon to Tuktoyaktuk on the edge of the Arctic Ocean in the Northwest Territories. Since then, Étienne has been employed seasonally in reforestation in British Columbia and in the construction of ice and snow scenery. This allows him to travel and maintain a nomadic lifestyle year-round. Etienne completed the canoeing and biking portion: 151 days in total.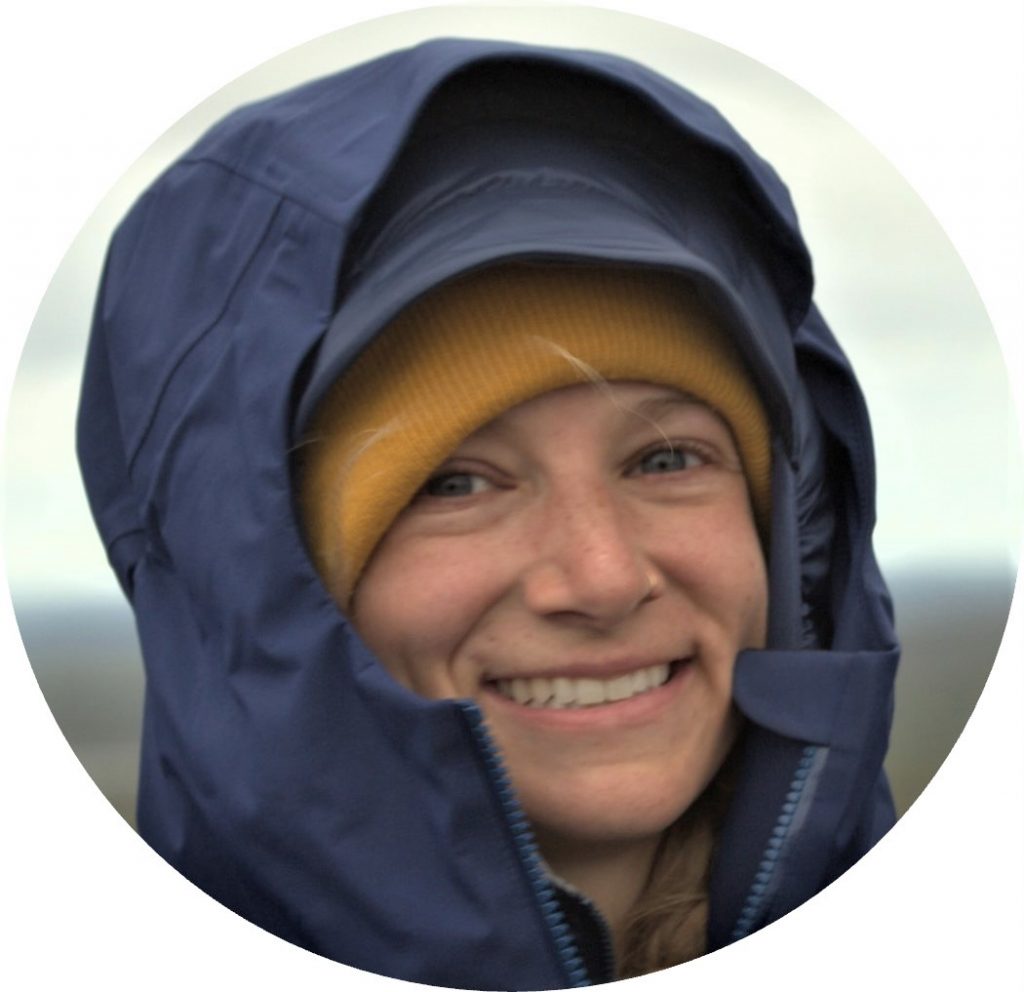 Catherine Chagnon // During her studies in biology, Catherine discovered a true passion for northern ecosystems. She had the privilege of completing a master's degree that led her to spend many weeks in isolated regions of Nunavik. Since then, she has dreamed of returning to the immensity of the tundra landscape. As an outdoor enthusiast and whitewater racer for several years, the opportunity to join the expedition could not have come at a better time! Catherine works as a research professional in forestry sciences at Laval University, and shares with Guillaume the pleasure of combining scientific research and expedition. Catherine did part of the canoeing and biking section of the expedition, which lasted 100 days.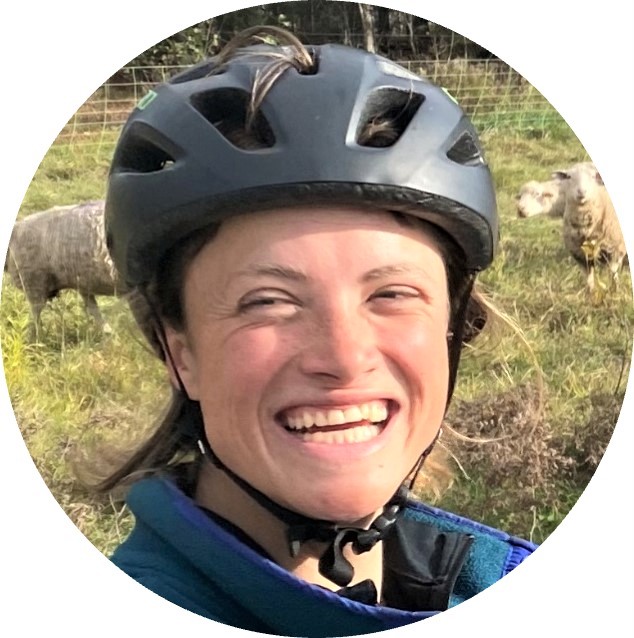 Isabella Donati-Simmons // Isabella grew up playing and venturing into the woods of the Okanagan Valley (Syilx Okanagan territory) in British Columbia. Later, she continued to play by working as a theater artist, teaching children survival skills and working in the reforestation industry. She now divides her time between British Columbia and Quebec. An avid climber and cyclist, Isabella completed the 44-day cycling portion of the expedition.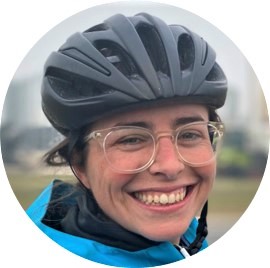 Béatrice Lafrenière // Béatrice has been working in the cycling world for nearly 8 years. Passionate about travel, she has been able to discover many cities and countries thanks to her bike. Cycling is for her the best way to meet people and to discover new territories. Béatrice realized the bike portion of the expedition, 44 days.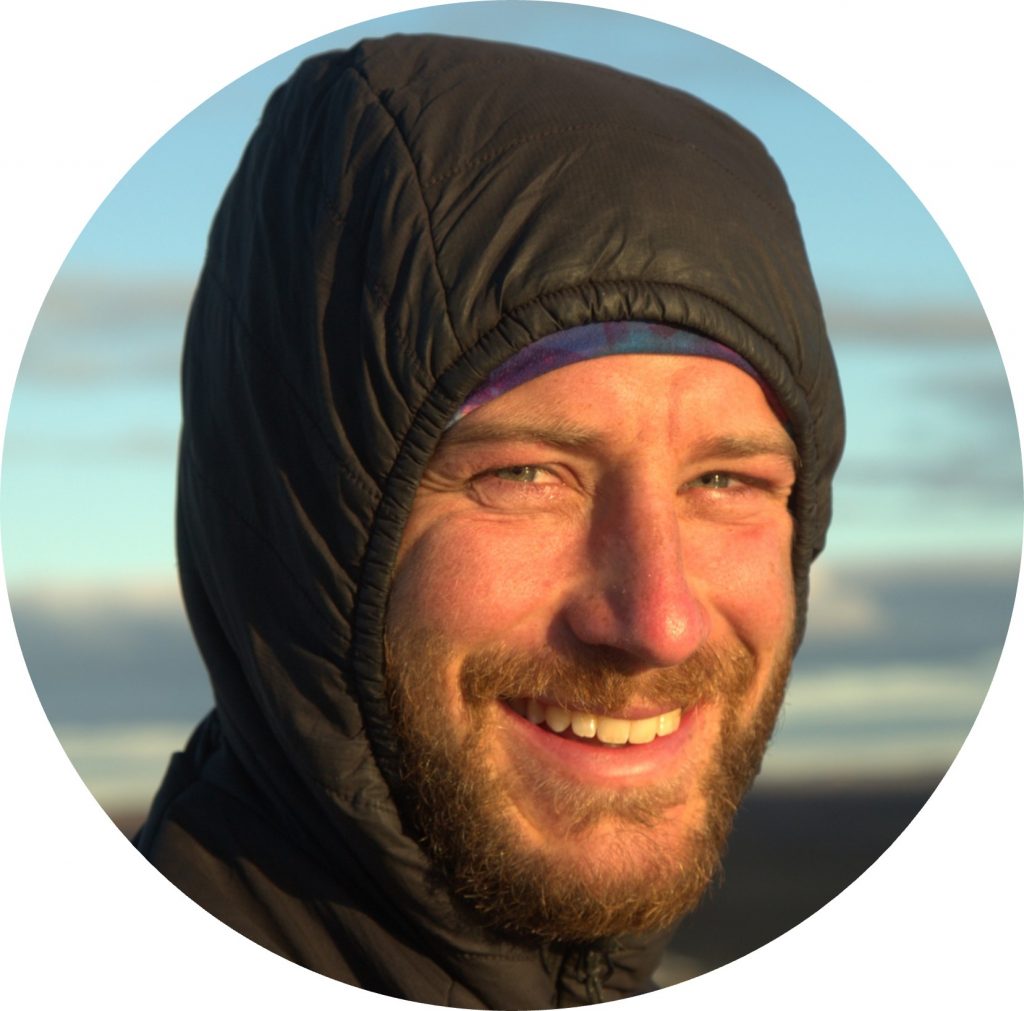 Philippe Voghel-Robert // Graduating from adventure tourism in Gaspé in 2010, Philippe has been working in outdoors with young people since 2008. First at the Kéno summer camp and for the cadets as an instructor, councillor, expedition guide, then, for the past 4 years, at the Mont Saint-Sacrement high school as an outdoor technician. He has introduced several hundred young people to the basics of the outdoors, canoeing, kayaking and expedition. He was first exposed to arctic landscapes during a bicycle crossing from Belgium to the North Cape in Norway. He has been dreaming of seeing them ever since. He did not want to miss this unique opportunity to dive into the depths of the Canadian North and the great Canadian open spaces. Philippe, who had joined the team for the canoe portion, withdrew from the expedition after 34 days of paddling in Nunavut.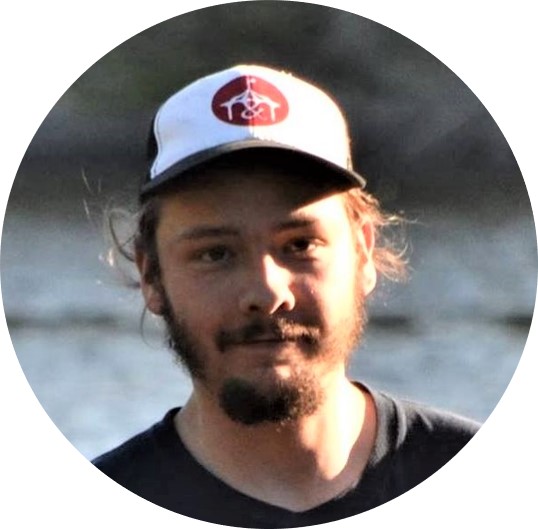 Jean-François Fortin – Safety Contact and Operations Manager // Talented paddler, you will find Jean-François on a river near you or in his ambulance truck, practicing the profession he is passionate about. A long-time friend of the AKOR crew members, he is one of the people who watched with excitement the preparation of the expedition from its earliest stages. Jean-François ensured the smooth logistical operation of the expedition and the safety of the crew members. He was the lifeline and the man of confidence of the athletes. It is through him that all information and every decision transited. His leadership and rigorous judgment were put to good use!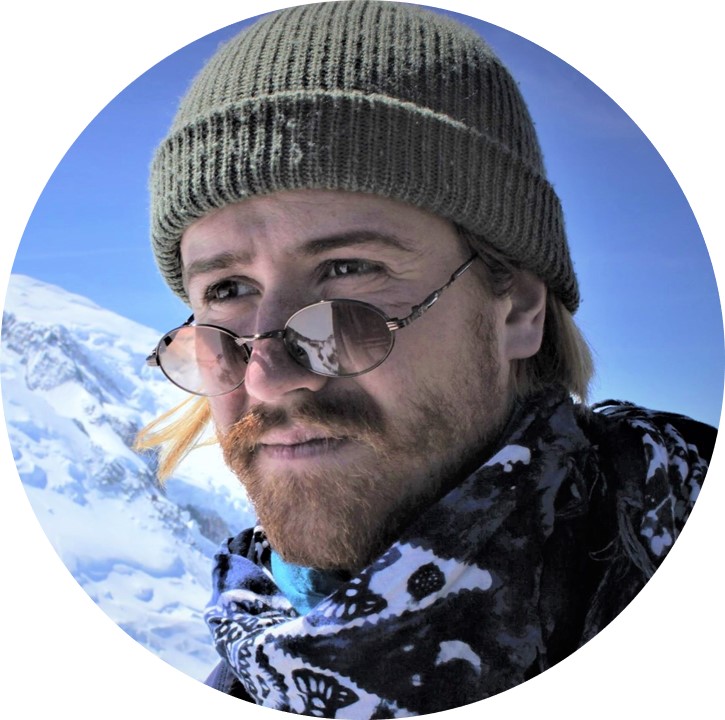 Dominic Roulx – Media Manager // Candidate for a Master's degree in Philosophy and long term traveller, Dominic is Nicolas' brother. As such, he has had an intimate connection with the AKOR expedition and was delighted to be part of the good workings of this memorable adventure! On behalf of AKOR, Dominic was responsible for media and sponsor relations. He responded to emails and Facebook messages for crew members. He was also the point of contact for journalists, sponsors, donors and any other person or institution interested in the expedition.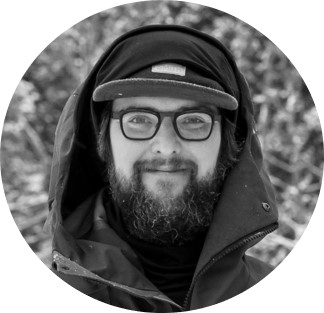 Jean-Sébastien Chartier-Plante – Coordinator of social network // Professional photographer passionate about adventure, wide open spaces and mountains, his images make you dream and allow you to escape. He would have liked to be a little mouse in our luggage to document our daily life from the ice floe to our bikes! When we asked him for a hand, it was with pleasure that he offered to put his shoulder to the wheel. He was the who to received our pictures and videos at each of our supply points. He had the mandate to archive them and share the most striking ones with you on Facebook and Instagram in our absence.